October 5, 2017, 5:08 PM EDT
Retail Apps: Why Consumers Download, Use, and Delete
Abstract:
Retail App Engagement—why shoppers download, use or delete apps?
63% of the U.S. population over the age of 15 have downloaded a retail app.† The average adult has two retail apps on their phone at any given time.
1. Why people download apps
What are the driving forces causing customers to download retail apps? According to our study,† the top reason people downloaded an app was because they frequently shop at the brand—51% said they downloaded an app for this reason. Our study shows that the most loyal customers are the best targets for an app. The second reason was to make a purchase, at 48%, followed by the desire to browse and compare prices, at 37%. So, for a retail app to be successful, it should easily enable customers to buy and browse products. These are driving factors for customers to download an app.
Who is most likely to download apps? You guessed it, the Millennials. Millennials are downloading apps in huge numbers. Eighty-one percent of those aged 19-35 said they have downloaded a retailer app on their phone. The top reasons are the same: to browse, buy and compare prices.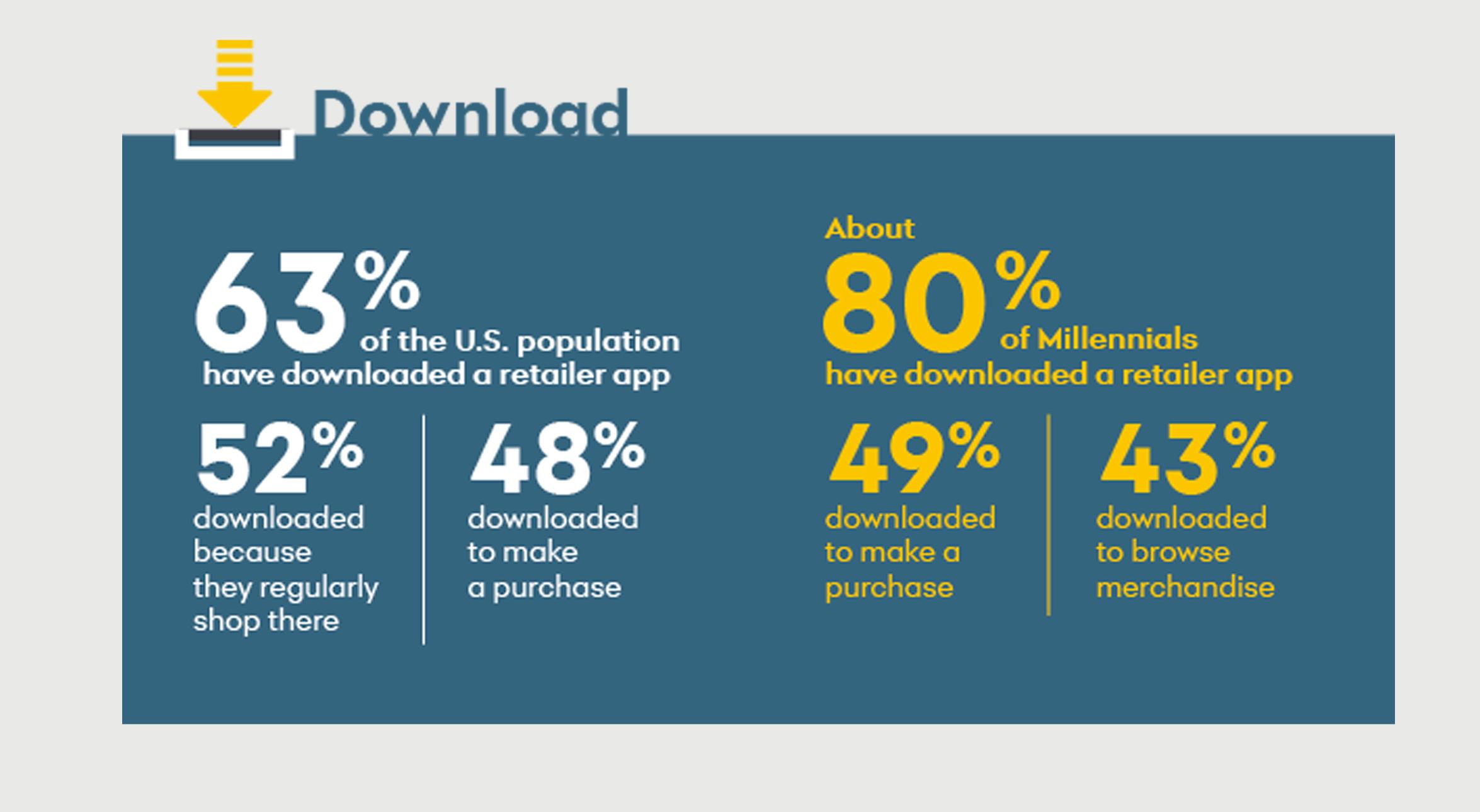 2. Most important app features
So, now that an app has been downloaded, what features are most important for usage and engagement? Below are the top-rated app features:
• 69%—access to discounts and coupons
• 30%—ability to order products quickly
• 27%—product search feature
• 23%—ability to make payments and check balances
The number-one feature customers want from an app is the ability to save money and gain access to special offers. Other features that rate highly are speed, product search and payment-related functions. A few surprise-and-delight perks are always great ways to get customers interested and engaged.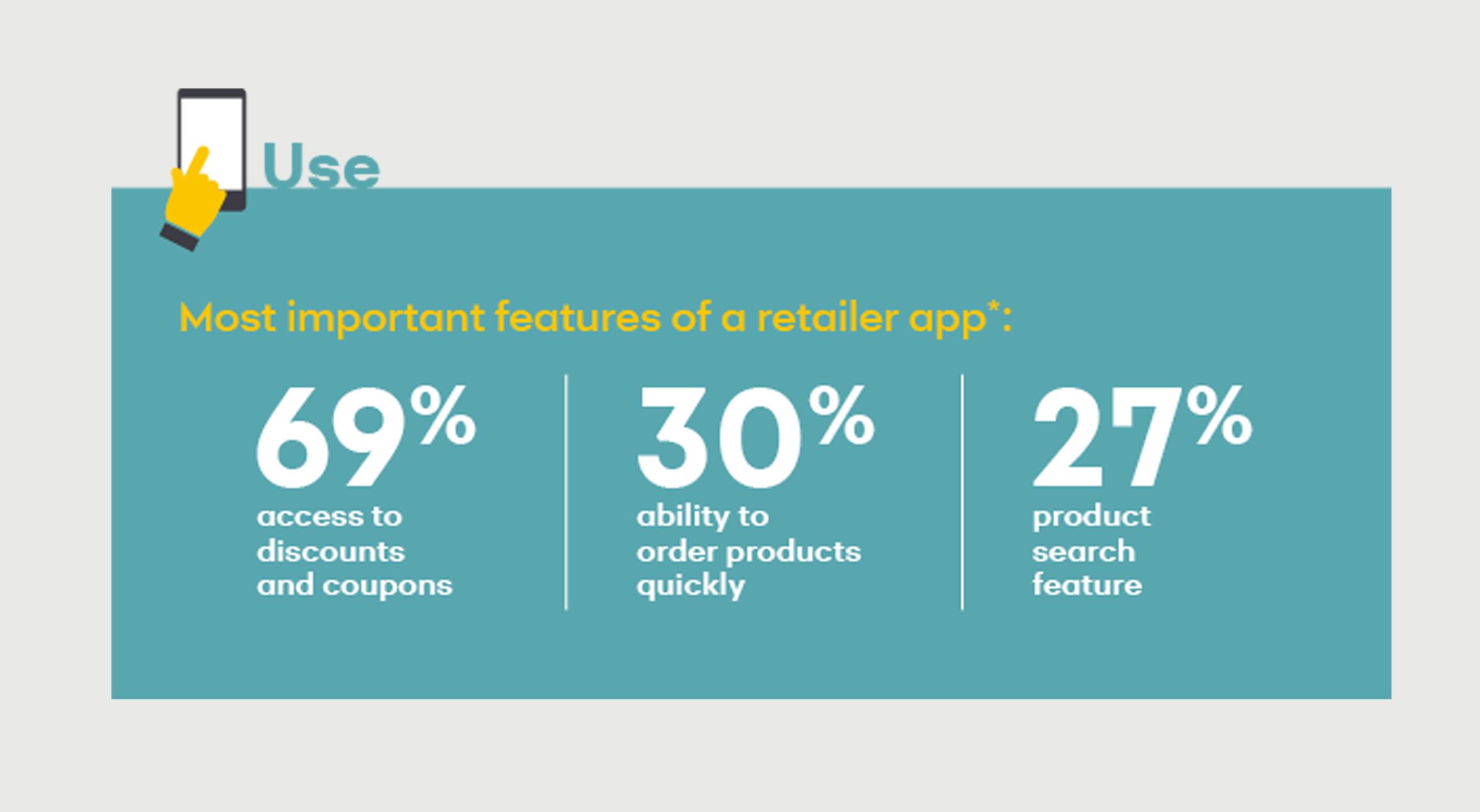 3. Why apps get deleted
The top reason apps get deleted was due to poor functionality. Thirty-five percent of people deleted apps for this reason. If a retail app has poor functionality, doesn't meet the customers' needs or customers have a bad experience, it will most likely get deleted. There is only so much space on a smartphone—and today's digital consumer doesn't have much patience for a dysfunctional app.

Coming in as a close second reason for deletion was simply the fact that the app didn't provide enough value. Thirty-four percent of consumers said they deleted an app because they didn't see the value in keeping it. This is a warning sign! Even if much time and effort is expended to develop an app, and ensure it runs great, if there are not enough perks or benefits, it just won't matter—it will get deleted.

In our hypercompetitive world of digital engagement, it's important to prioritize digital programs. One of the strategies to explore is engaging with customers through a mobile app. But brands should be aware of the delighters and pain points for app usage. It can be a great way to engage—but it can also be a lot of work for a minimal amount of gain if not done correctly.